TRENDING
You will not believe these celebs suffer from Acne
Acne and acne scars are definitely something that every male and female is scared of; however, it's the most common skin condition. No one can escape the wrath of acne; you will not believe the number of celebs that suffer from acne and have undergone skincare treatment to clear their acne.
1. Emma Stone
Fighting with acne isn't easy; it takes all your effort to be at peace with your not-so-perfect skin. Emma Stone's challenge with acne has been going for long, and she has never been shy to accept the fact that her skin isn't perfect. Though she has never had any facial plastic surgery, she has been to the dermatologist for cortisone shots as her acne treatment. She claims that they work wonders, and it's easy to believe as we can easily see her healthy and glowing skin with no makeup look.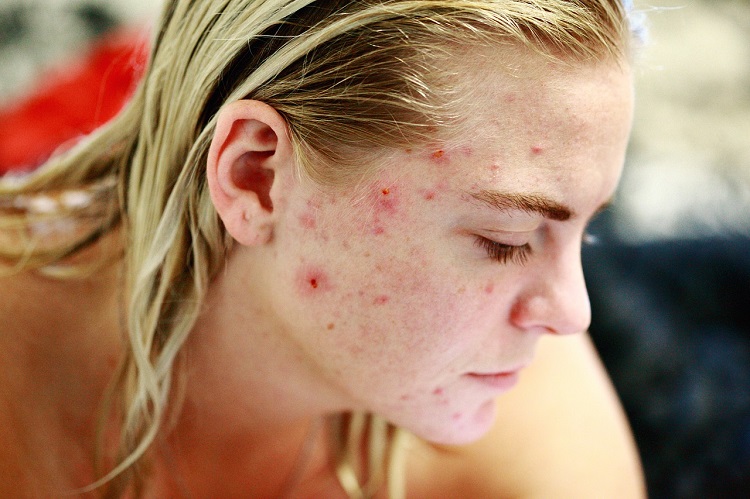 2. Brenda Song
Who doesn't remember Brenda Song from "Suite Life of Zack and Cody," the Asian beauty looked ever so perfect with flawless skin. However, Brenda has suffered from teenage acne as well. Her mom started her on a cleansing routine from a very early age, and she believes that day and night routine of cleansing is what keeps the acne at bay. Acne and acne scars are unavoidable with all the makeup she wears all day long.
3. Meghan Markle
Yes, princesses also get pimples, and what do they do about it? Well, for Meghan, a proper skincare treatment is all you need to keep your skin healthy and get rid of all acne scars old and new. She also believes in the magic of tea tree oil. For a celebrity like her getting botox or laser treatment isn't a big deal, but she believes that a little amount of tea tree oil can cure it all.
4. Demi Lovato
Beautiful though she is, she still suffers from acne and isn't shy to accept the fact. Demi also agrees with the fact that if she didn't pick at her acne, things would have been a bit better for her. All the germs in the world reside on your skin; the minute you pop or pick a zit, you are done. The bacteria spread and contaminate the unaffected area causing more acne. Better to leave it alone if you need clear skin.
5. Rihanna
Would you believe that Rihanna with her beauty line suffers from acne, well believe it because she does. Her only tip for you is to drink a lot of water. Skip junk and fill yourself up with water; you will be thanking her for this tip. Also, take attention away from your face with the help of lipstick, a pro tip from The Queen. In Rihanna's opinion, water trumps all, whether its botox, laser clinic, or laser treatment.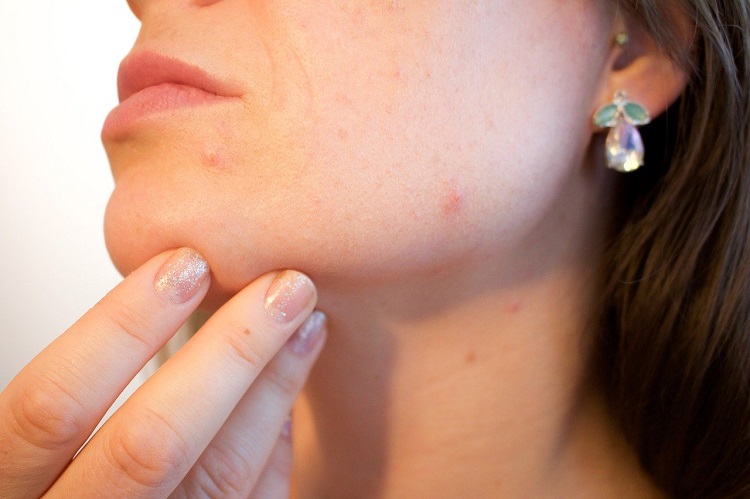 6. Miley Cyrus
We have all seen and known that Miley has suffered from acne all her life since she was a teen. Bad skin is pretty hard to resist, but Miley has become a pro at it. For her facial plastic surgery isn't the ultimate solution, cleanse, mask, and green tea facials are the way to go to make your skin glow. She urges everyone to clean their makeup brushes routinely; these brushes carry more bacteria than anything else.
7. Kylie Jenner
Kylie Jenner is known as the beauty mogul and rightly so. She knows that girls around the world follow her beauty routine, so she is very open about her skin flaws. Every time Kylie snaps anything online, her first step is to use Mario Badescu's Drying Lotion with a Q-tip all over the affected area. She says that it's okay to feel self-conscious, acne does ruin your confidence and self-esteem, but don't give up. Kylie had suffered from acne when she was in school, and it did make her very under-confident. It took her a long time to come to terms with her skin and once did; things soared from then. Your acne and the acne scars don't define you- this is the motto of the actress.
8. Katy Perry
Katy Perry and her voice is something you can't ignore. However, have you ever noticed that she does wear a lot of makeup, well, why is that? It's because she went through a horrible phase of acne and has acne scars to prove her fight with acne. These scars make her conscious, and hence, he wears a ton of makeup.