TRENDING
What We can learn from Nikki Bella?
In one of the episodes of 'Total Bellas' Nikki and her twin sister were driving all day in a new red convertible Ferrari.
Nikki has described to her sister that she has decided to heal the wounds of her breakup from Cena – her ex-boyfriend, by buying a Ferrari. Her sister Brie has described there what she thinks of her behavior, and they started to talk about mid-life crisis of men. And I started to wonder if what Nikki tried to point out is true.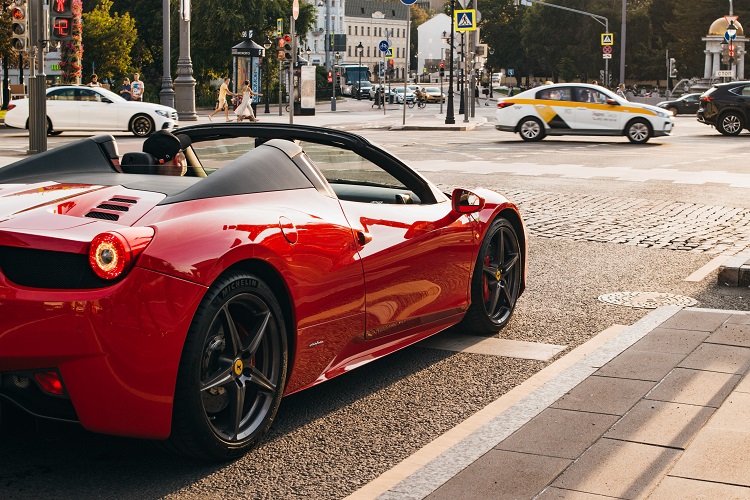 So what's the tea, sis?
Initially, in a teaser of Total Bellas show, the old WWE champion was seen driving a Ferrari last model. And soon, it hit the news as everyone was talking about it. Bella's sister expressed her opinion on this subject in an interview. To which she responded rudely saying in mid-life crisis cabriolet seems to be Bellas last resort and that it is wrong to buy luxury cars to move on from events. She also said that Bella's expenditure has increased, and she has been buying products from big high-end brands.
What does Bella have to say?
She thinks her sister Brie is overreacting, and nothing is wrong. Bella wants to enjoy life, and it is her own money anyway. The sisters haven't been fond of each other and always are up to pull each other's legs. However, her sister still won't shut up about how Bella is acting like a man by buying luxury cars and is totally against buying Ferrari's last model.
Nikki is sassy, and she responded Brie with utmost wit! She mentioned that if she wishes to have some fun in life, smoke cigar, visit her friends, go out and enjoy, Brie can do it and that she has no issues what so ever.
Mid Life Crisis: Men VS. Women
So it is commonly known that men usually have mid life crisis. Mainly in the ages of 35-50. I am sure that you have seen older guys with sport cars or plastic makeovers that try to keep their youth and freshness.
The main question is, why it is so acceptable that men do that, but it looks awkward when ladies behave the same.
In the episode Brie was telling Nikki that is appears she's doing what a man does when he's having a midlife crisis – which is the commonly socially accepted, however, Nikki responds with a very thoughtful answer:
"Oh, and a woman can't do that? I want to go puff on cigars, play 18 holes of golf, and have some 25-year-old meet me for dinner and buy him some things."

Social Barriers!?
Even though we are in the 21th century and that there was a big movement toward a equal relationship between men and women, there are still some things that are categorized and male behavior and other are for the female. I believe that the producers of this episode tried to point us that fact that even after all these years and efforts it is still not accepted that women will act in certain ways.
Why did Nikki buy the Ferrari?
On my observation, I can assume that it was to get over her ex-fiance. In many of her interviews, she even had mentioned having loved Cena after they broke up. Nikki said that buying luxury cars was her way of healing. It was her version of therapy.
To pull your life back together after a bad break up can be a difficult job. It becomes even harder when others move much faster than yourself.
John Cena and Nikki were always in the eyes of the public and immensely loved by their fans. It was a heartbreak to have seen them spilled. They were so popular and charming together.
Sadly, in 2018 they announced the split, and it was devastating to hear. According to them, it wasn't just working out anymore. And they had to cancel the wedding. So saddening. No wonder Bella had to buy a luxury car.
However, now Bella is engaged to the Dancing with the star icon Artem.
So now, Nikki seems to have finally moved on and looks super adorable with Artem. They both look sweet together, and we wish them a very happy future and many more luxury cars.
Nikki and Artem met on the stage of Dancing With the Stars. Their chemistry existed from the first sight, and they were also partners throughout the season. Later Artem proposed and she said yes.
The end.
Or the beginning? What do you think about Nikki's wholesome purchase? Was she genuinely going through a mid-life crisis? What would have you done if you were in her place? I think even I would go totally for a Ferrari if I had that kind of money.