GOSSIP
Love is in the air! Nikki Bella and Artem Chigvintsev are now ONE.
The hot star everyone had their eyes on is finally tying the knots. The diamond ring is now on-air! Nikki Bella and Artem Chignivtsev confirm the news.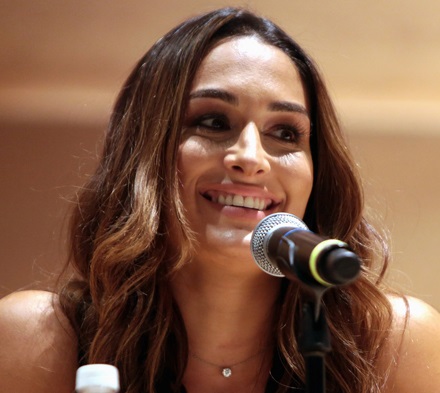 Nikki Bella threw off the engagement bomb right at the start of 2020! And with a bang! She. Is. Engaged. 
Our beloved "Total Bellas" icon, 36, unveiled her little secret. She posted on Instagram a picture with her engagement ring. She announced that she and her boyfriend, the well-known, Artem Chigvintsev, 37, tied the engagement knot way back in November!
The former WWE star mentioned that she was super excited about the new year and the new decade. She also told about her engagement party, saying she said YES! Artem proposed in France in November. However, the couple wanted to keep the news to themselves for some time. 
But such good news can't be held back. Hence, the couple told the world, and now the wedding planners are lining up. 
What's the story?
It's saucy, and it is spicy! Artem Chigvintsev, as we all know, is an amazing professional dancer. He first appeared on-screen on the infamous show, namely "Dancing with the Stars."
Nikki Bella was also on the show and was actually his dance partner, and now they are life partners. 
Artem wrote on Instagram, thanking the love of his life, for saying yes to the proposal. He had never been this happier. 
He also shared his feelings, saying that Nikki is the best thing that has happened to him, and he is excited about the future. Moreover, he also said that he loved Nikki very much. Well, wasn't that obvious? 
If you go over to Instagram to look at their pictures, you can see their adorable announcements. They posted several photos. The engagement party that Chigvintsev arranged was just amazing. It seems like he popped a balloon in a room full of roses with the question every girl dreams of being asked-"WILL YOU MARRY ME"? 
And of course, Nikki said yes, how could she now? They are so cute together. The announcement via Instagram also features Nikki's beautiful diamond ring!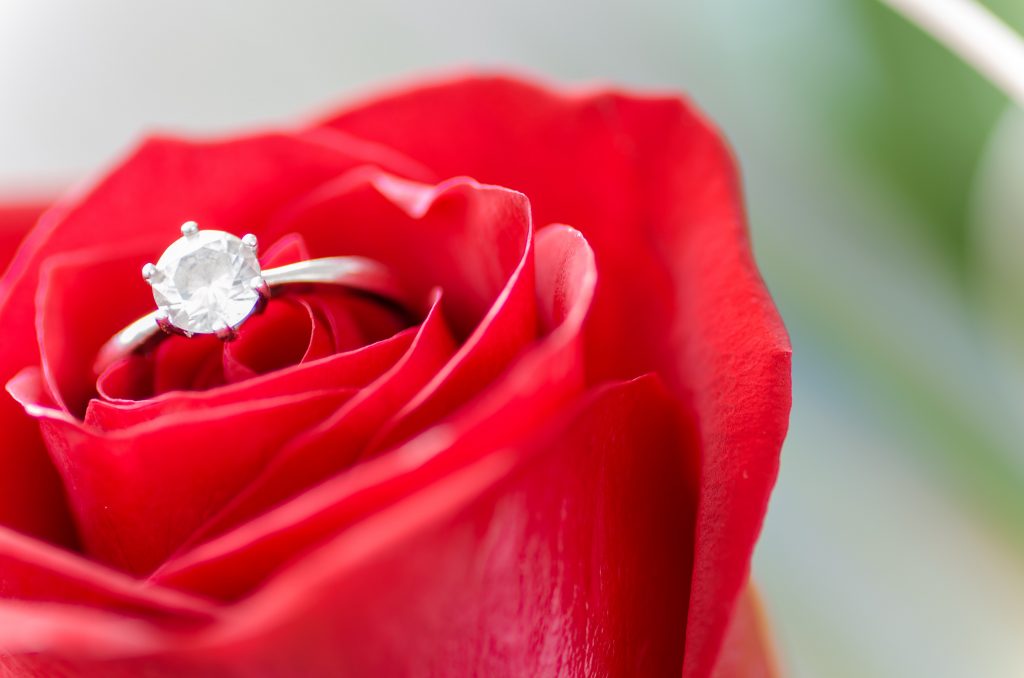 But HOW? 
It all began in the year of 2017. Bella and Chigvintsev met for the first time. If I am going to assume, then I think it was love at first sight. They were partners on Dancing with the Stars in season 25. All their performances were so MAGICAL. If you look back at it today, you can surely tell the chemistry between them. 
Their journey started then, and we hope it goes on for the long run! 
What has Bella been up to? 
It is not the first time Bella is engaged. She had been married before, too. 
The marriage happened when Bella was still young and fresh. She had newly turned 20 and had gotten married to her high school sweetheart. However, the wedding was cancelled just three years after.
In 2012, Nikki had met John Cena, and they had been saying. Five years later, Bella and Cena got engaged. This relationship didn't last very long, either. The couple broke the engagement in April of 2018. The next thing they did was to call the wedding planners to tell them of their cancellation. 
Wait… what did Cena have to say about it? 
he WWE legend, Cena says that he is "very happy" for Nikki Bella. He congratulated her and wished her a happy life. 
It looks like the 42-year old kid doesn't care anymore. He has all eyes on his new sugar, his beautiful new girlfriend.
Cena is neither upset or holds any grudge against his ex-fiancee. They were seemingly subtle soon after the engagement broke. 
They were undoubtedly a power couple, and everyone surely even remembers how they got engaged. There was not any engagement party. However, Cena had proposed to her at Wrestle Mania in 2015, with a beautiful engagement ring. 
Sadly, things didn't work out between them, Bella had said that they did try and work things out, but they kept going back where they were. They were not settling in. 
They tried hard and ended it on a good note with the utmost respect for each other. 
Okay, let's cut the chit-chat, when is the wedding? 
Just like us, even the wedding planners are waiting for the announcement. There is none yet. 
How do you think the wedding would be? I think they would surely dance to it and be a happy couple. Also, drop-down your thoughts about that beautiful diamond ring. So, who do you think is the best suit for Nikki? 
Towards the end, many wishes for the couple. Congrats, Nikki and Artem!