GOSSIP
Jen Selter – Fitness guru and a success story
Lately, the internet is full of fitness posts and information about Jen Selter, so you've probably heard about her, but don't know who she is. Well, she is an inspiring young lady that changed the lives of many!
We all live stressful lives, and we are looking for some outlet. Some people travel, others try to find love. One thing is for sure- we need something that will make us better. Here we are going to talk about Jen and how her lead can change your life for the better.
Who is Jen Selter?
She is an American fitness model and social media influencer. Jen started her fitness journey when she was very young – in her early high school days. At that time, she was working at the front desk of the local gym. Like many young people, she was overwhelmed with her challenges and post-graduation plans.
In many interviews, Selter shared her story and said that she was bullied because of her looks when she was a teenager. That was something she needed to get through and to go to the path of recovery. To find a treatment for her issues and stress, she started doing fitness workouts.
Motivation and Success
When she started working out, Selter needed some motivation and encouragement to continue with her fitness journey. She received many compliments for her looks, and she decided to open up an Instagram account. That's how the famous Jen Selter Instagram movement was born. As soon as people saw her, they were amazed by her looks, and she became famous pretty much overnight. She launched her account in March 2012, and shortly after, everyone knew about her. At the moment, she has more than 12 million followers!
The 26-year-old handles a lot of different Instagram accounts, and she's already appeared in many publications and famous magazines. Jen's already appeared in Cosmopolitan, Vanity Fair, Elite Daily, Women's Health, The New York Post, amongst many others. This girl is so famous and so young!
Selter is the first person to use and popularize the world "belfie." You've heard about the selfie. Well, belfie is a selfie of your buttocks. Now she's known for having the best butt in the world! Who wouldn't want that title, right? She's also known for her successful fitness programs, and now they are her primary source of income.
Classes and Social Media
One of Selter's signature poses is the Seltering, and her classes are different, radical, and relatable. Jen found a way to show the world that fitness can come in all sizes and shapes and that you can do it everywhere! As she said, her goal is to inspire everyone to at least try. Working out helped her in her recovery, and now she even has fit online classes to help people all around the world.
If you open her website or the famous Jen Selter Instagram account, you will realize that her page is all about motivation and inspiration. She has a no-negativity allowed policy, and she is strict with that. Jennifer does not allow body shaming, and she is against all negative comments. So, if you want to become a part of this movement, you better, be careful!
Her mission is clear – to help others become the best version possible of themselves. Even though many celebrities are saying this, Jen is acting to help people achieve it.
Fitness Programs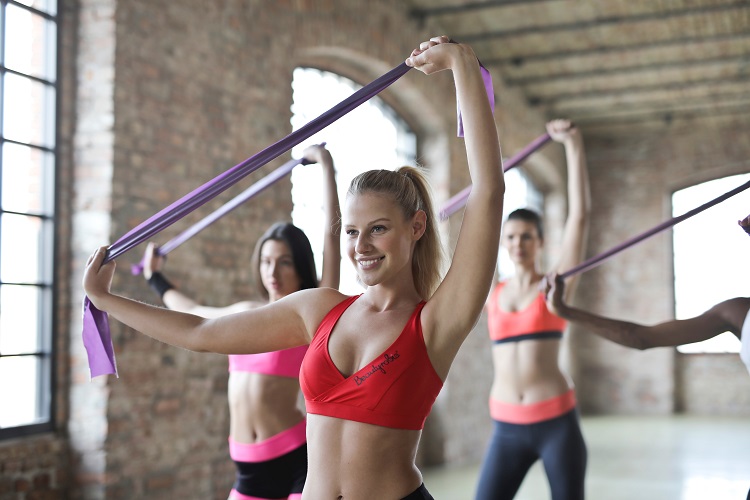 If you are the type of person who wants to exercise their whole body and get results fast, then Jen's program is one to follow. She recommends people working out on a different part of the body every day. For example, her Monday routine includes exercises for legs – lunges, squats, jumps, kicks, and abductors. On Tuesday, she usually focuses on cardio workouts, abs, and her upper body. Wednesday and Thursday are all about working out her booty, and she focuses a lot on these workouts. On Friday, Selter works out her abs, and on Saturday, she focuses again on her glutes.
Every day she has an extra challenge included in her fitness program for those who want to push themselves even further. One of her advice for her followers is that you should finish the training with 30-45-minute cardio workouts on your favorite machine. Jen suggests that if you get easily bored, you can do it on 2-3 different machines.
The young celebrity is a motivation for all of us. Jen showed the world that you can survive everything and that you can become the person you want to be. What do you do to get over your stress and negativity? Do you have a fitness plan? Please share your results and motivation with us!