GOSSIP
Cloud Storage Solutions
Today's world is alive with information, technology and the means to communicate. People all over the globe rely on their phones and computers to save sensitive information, photographs, music, important documents and so much more. Essentially, humanity is now able to store and access their entire lives on a smart device.
So what happens when a smart device fails? Your phone breaks; your computer crashes. In a matter of seconds, years' worth of hard work, art and memories could be wiped out and gone for good. Is there some way to protect yourself from potentially losing your digital archive? The answer you're looking for is cloud storage.
Thanks to the development of advanced wireless networking, most computers and smart devices can access the cloud. Essentially a huge virtual memory unit, you can store and access photos, videos and other files in the cloud directly from your personal device.
There are dozens of cloud providers out there, but which would be best for you? This handy guide can help you find the ultimate cloud solution for your private needs.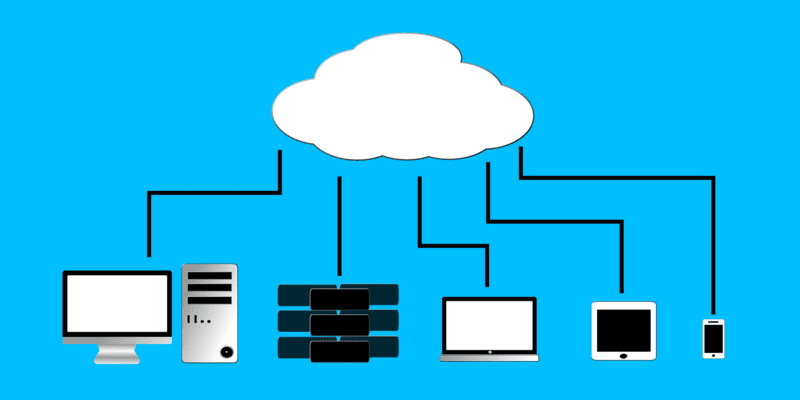 Amazon Web Services (AWS)
Another one of the many services Amazon has to offer, AWS provides services for individuals as well as businesses. Amazon's cloud acts as a computer that you can personalize and access anywhere — you can choose your own operating system, software, networking features and more, so your virtual computer is totally customizable for your needs.
AWS is a pay-as-you-go service, so there's no need to worry about complex subscriptions or being charged for something you don't want. If you need access to more advanced tools like computing, databases, analytics or developer tools, Amazon Web Services have got you covered. In fact, AWS also offers tools specifically for the Internet of Things, which helps you connect with more devices like smart appliances and driverless cars.
Apple iCloud
Apple has grown to become one of the most successful pioneers of technology in history. If you use Mac or iOS products, the iCloud is the perfect way to connect and sync up your devices. This system allows you to back up your entire iOS device to the cloud and also provides remote access to any of your verified Apple products. Your MacBook, iPhone, Apple Watch, iPad and any other devices will all receive real-time updates on texts, emails and other alerts, so you can stay connected to the world no matter what you're using. If any of these devices are ever lost, the iCloud allows you to manage and locate them with the Find My app — even if they're offline. Are there other Apple users in your life? If so, the iCloud makes it easy to share photos, games and music with AirDrop.
Dropbox
An award-winning cloud storage solution from an independent company, Dropbox has garnered worldwide popularity since its release in 2007. Dropbox is a file hosting service that's perfect for a number of personal needs — it offers cloud storage, file syncing and even client software all in a simple, easy-to-use package. Highly user-friendly, signing up for Dropbox is free and takes only a few minutes. If you have a Google account, you can use it to sign on to Dropbox for cross-platform access. This critically praised cloud solution is compatible with Windows, macOS, iOS, Android and Linux operating systems, so it can be used with almost any computer or smart device on the market.
Google Cloud
It's no secret that Google is all about cross-platforming and versatility. Google Cloud uses the same infrastructure for the Google search engine, so it's extremely easy to use and accessible all over the world. In fact, if you have a Gmail account, you have access to Google Cloud right now!
The most well-known facet of this cloud service is Google Drive, where you can store and access almost any digital file type. You can create projects with apps like Google Docs, Finance or Sheets and store them directly in your Drive. This revolutionary cloud storage service offers data storage, management tools and even machine learning (think artificial intelligence). Great for businesses and individuals alike, Google Cloud provides both infrastructure and platforming as a service and even offers server-less computing for large-scale organizations.
Microsoft Azure
Developed by technological powerhouse Microsoft, Azure is the ultimate tool for personal cloud storage and programming endeavors alike. It's managed through Microsoft data centers to keep all your projects in one place, readily accessible from almost any device. Featuring data storage, developer tools and more, this cloud solution spent years in development being perfected before its public debut.
Azure offers both platforming and software as a service, with app suites like Microsoft Office 365 available for all your computing needs. Azure is compatible with many different frameworks and programming languages, so any developer can create an account and get started with a new project right away. With over 600 services available, Microsoft Azure is great for any project, no matter the size or complexity.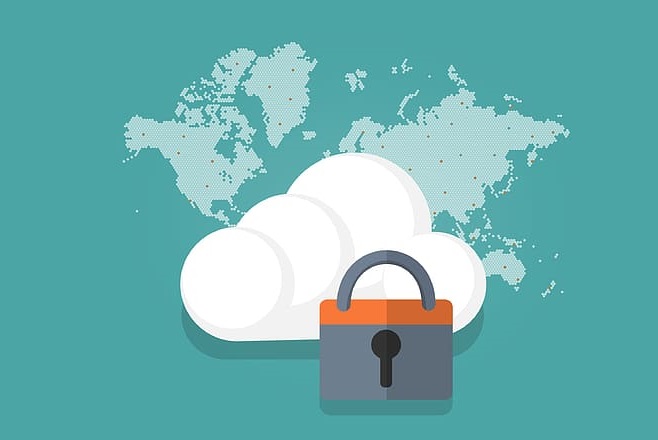 Modern technology allows us to do great things and access an endless library of information any time, anywhere. No matter where you are, what device you're using or how experienced you are with your computer or phone, you have the ability to perform amazing tasks right from your device. With all of this technology at our fingertips, we want to keep it secure, and cloud solutions are the ultimate way to store your personal data and access it whenever and wherever you need it. Today, most cloud servers offer more than just data storage, making it simpler than ever to learn, create and most importantly, save your invaluable projects.
With the wide variety of servers available, there is a cloud storage solution for every individual need. From saving pictures and videos to sharing music, producing a spreadsheet or drafting a novel, you have a great selection of options to choose from. If you're still unsure of which cloud service you'd like to use, many of them offer free trials, so don't hesitate. Get started with cloud storage today and keep your life's archives in good hands!